Tales from Madai (Your Rovering Reporter)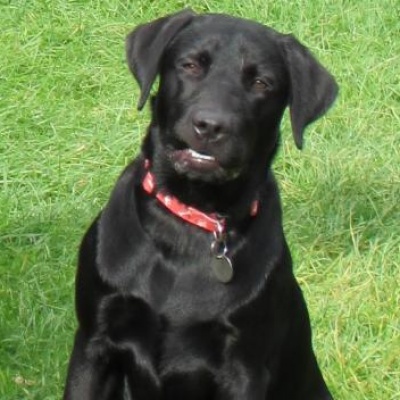 Hello it's me, Madai the Labrador, welcome to my website page!
HOT NEWS! — SEE ME LEARNING TO SWIM HERE
I know some of you will have seen me around the village as I keep things in order but I'll tell you a bit about myself anyway. I'm a black Labrador — had you guessed? I came to live with my people in Church Minshull in September 2016 because Guide Dogs decided I wasn't cutting the mustard. I was born on St Valentine's Day (makes up for my man-person's lack of romance) and went into Guide Dogs training at 6 weeks old. Very young you might say but Labradors are very advanced. My people, well lady-person to be honest as the other one doesn't seem to apply himself, had done Guide Dogs puppy walking before and was looking to re-home a retired guide dog. I've just discovered that she requested a yellow lab, a boy, but got me instead: well hasn't she done well? Although I was withdrawn from Guide Dogs training for "poor stress resilience" I've got over that now and the blogs I've written will tell you all about my life in Church Minshull and some of the important things that are happening here. My man-person didn't know how to collect my previous reports together and had to have help from Mrs Challoner — thank-you Sue! I suspect that now he's stopped working his head has as well!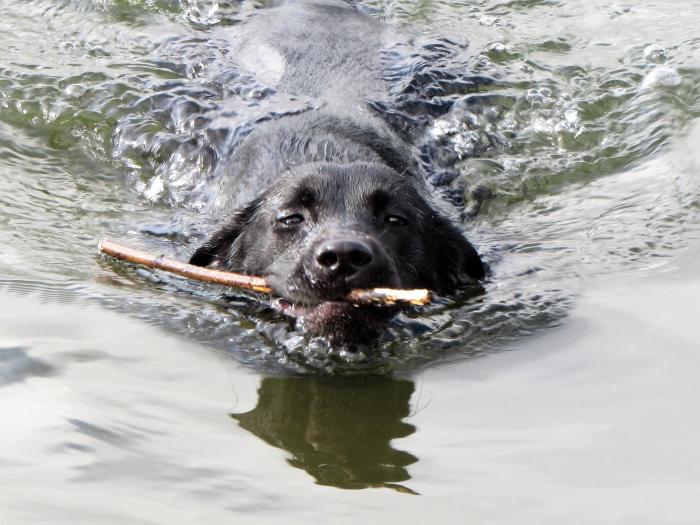 December quiz answers:
1: A bit of this joins hills ... (9) Partridge
2: Thrush stubbed one to get a peck (9) Mistletoe
3: You'd be mad to pull them! (8) Crackers
4. Addicts might get cold, but better roasted (6) Turkey
5. I thought about an audible complaint but this eased it (6,4) Mulled wine
6. Ant's pal gains warmth at this time (8) December
7. Sounds like very small agents, eaten at this time of year (5,4) Mince pies
8. She's often sung now (6) Carols
9. This describes where the baby lay (4) Crib
10. To be honest I was almost made angry receiving this gift (12) Frankincense
11. Its aired after lunch in New York, with a fruit (6,6)
12. And finally .... easiest of all .... "24 hours after being in the ring" (6,3)
December Blog — Christmas time is here, by golly ...
November Blog — Why do people throw things?
October Blog — Of mists and mellow fruitfulness
August Blog — Of Mad'ai' Dogs and Englishmen
June Blog — Charlie and the Magistrate
April Blog — Catskins and Croaks
March Blog — Stuck in a lampshade
February Blog — Finn and the Canal